+421-2-5465-0242
Online support - chat (bottom right)
Introducing the CUSTOMER MONITOR® (CM)
CUSTOMER MONITOR® is a complex software which significantly simplifies the remote IT systems control. It streamlines the work of administrators, grants an overview and valuable arguments to the managers.
CDESK® is a flexible helpdesk for evidence, planning and accounting. It can be also used separately in companies with various kinds of focus. Read more about CDESK.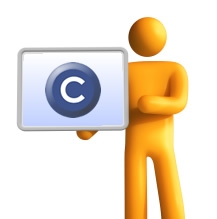 Thanks to Monitoring, you´re able to find out what´s happening with your computers or required services in real time; you can look into history of recorded events. Diagnostic CM tools based on the monitoring and evidence allow you to prevent failures. When it comes to the worst, you´ll know how to carry out the repair quicker and more accurately.
We offer the Monitored backup which is ready to meet your requirements – from files backup up to encrypted images of entire drives without interrupting of work, we support native and vmware vSphere and through an easy integration we support other systems as well. CM gives you the required assurance in backups by sophisticated evaluation of logs, which can catch every error including the totally missed backup.
Hardware and software audit – besides software audit, you´ll gain a truly detailed hardware overview of your computer configurations including change of this configuration in time, of network configuration, network devices, printers and other hardware. Do you, for example, need to find out the serial number of a hard drive or to check its status?
With CM, control of servers and computers will be a piece of cake from anywhere in the world. With the integrated tool of remote access, you can easily and safely get an access to the computer´s desktop, help yourself by waking up or restarting the remote computers and service from the CM portal.
CM is personal and able to be adapted for you. You can easily provide it under the own, custom domain with your logos and texts, or even run it entirely at your servers.
Thanks to collected data, the Customer Monitor can create the useful reports – whether for the company management or for IT technicians. You can rely on these data anytime at your decisions. For instance, a quarterly backup report status of your systems or online servers availability.
CM is scalable.  It has basic configuration for company management in segment of small businesses, placing importance on efficiency and easy maintenance. By enabling the required options, it is configurable into a full-fledged tool for providing services according to the ITIL standards.
---
* CM doesn't monitor hidden user activities, nor any personal data